Sustainability as


a holistic vision
For over 39 years, our mission has been to be our customers' reference point within the precious metals supply chain, offering excellence, quality, safety, innovation and reliability.
We are inspired by the principles of compliance, ethics, transparency, confidentiali- ty and integrity, adopting the highest international standards and guidelines in management of our activities in all the contexts in which we operate.
We consider sustainability as the engine of a continuous improvement process that guarantees results over time and the strengthening of economic performance and our reputation.
The protection of the environment, protection and promotion of human rights, respect for safe and equitable labor standards, also through technological innovation, represent the founding principles of our way of operating, in line with the United Nations 2030 Agenda.
The United Nations 2030 Agenda for Sustainable Development was presented in 2015. It represents an important awareness among the entire international community, which has finally committed itself to collaborating and working every day to achieve the 17 common goals.
This is why we support the initiative, in line with our company's values in a holistic vision of sustainability, where every single objective must be considered.
The objectives are the basis of the new 2020-2025 Business Plan, which will accompany Italpreziosi on a path to excellence thanks to its Sustainable Business Model, based on four pillars.
"Italpreziosi is a totally innovative company from a technological point of view, which focuses on humans, their dignity, continuous improvement and well-being, capable of integrating economic value with human value, attentive and motivated by ethical principles with great attention and respect for the environment, with emissions close to 0, respect for the planet's resources, to help leave
it in good condition for the next generations, investing and valuing the surrounding territory with social and cultural events"
Ivana Ciabatti
CEO of Italpreziosi
At Italpreziosi, we are aware of the centrality of all 17 Sustainable Development Goals (SDGs). Therefore, we consider it necessary to address them holistically and not individually. Each objective influences the other, and it is therefore necessary, within the limits set by our scope of action, to include the 17 objectives in all of our activities.
The Materiality Assessment process is central to drafting the Sustainability Report. The methodological process integrated the following steps:
All these values, in addition to having been fundamental in drafting the Report, were the crucial themes for developing the 2020-2025 Business Plan.
Involving our stakeholders represents a fundamental and constructive step for Italpreziosi to understand its current and future performance, but also to seek solutions for all those challenges that our industry is facing. The evaluation of our performance, with an updated assessment of common fundamental issues and dialogue, are the basis of our daily work and the creation of shared value in the long term. We regularly involve our stakeholders, from staff to suppliers, customers, local communities, institutions, associations, industry groups, the press, with the aim of transparently transmitting our values and establishing relationships of trust and promoting the sustainable development of our sector.
An anonymous survey was conducted involving all our stakeholders to identify and implement common objectives. The survey parameters are updated every year.
In 2022
82 colleagues responded to the survey, 84 in 2023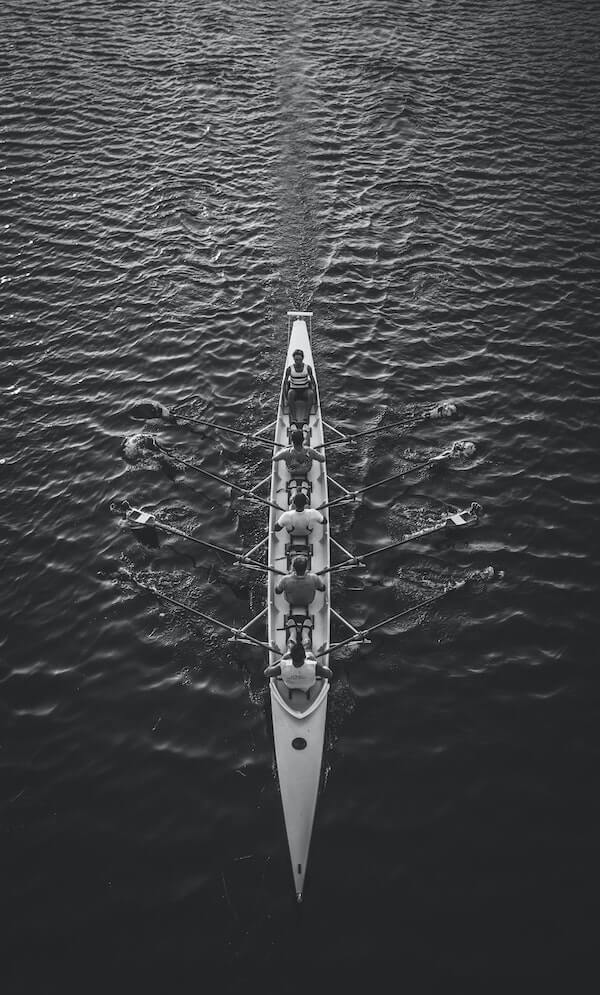 Sustainability governance
As highlighted in corporate introduction, our governance's integrity and ethics are defined by a solid structure that can enhance and adequately monitor our values in the company. The Sustainability Commission's presence is essential to define, monitor and apply the business strategy.
The Due Diligence Commission supports the Sustainability Commission's work, as compliance and sustainability must go hand in hand. This synergy aims to make the work of adequate verification even closer to all stakeholders, integrating it into a sustainability path designed to collaborate and support its suppliers and customers with Compliance.
Shareholders of Corporate Senior Management are part of the Sustainability Committee, with experiences and key roles in business activity. The Commission's most important objective is to define and update Italpreziosi's sustainable strategy in the short and long term. Among the Commission's other fundamental activities are written coordination of the Sustainability Report and assessment of the company's environmental and social
OUR impact. Consequently, this includes the definition of a strategy aligned with corporate values and management, with other business departments, of the process of involving and monitoring suppliers for sustainability issues, and the design, management and monitoring of sustainability projects.
Having governance based on sustainability principles also means being directed by guidelines consistent with a holistic vision of sustainable development. Thanks to the implementation of its policies, Italpreziosi pursues this consistency in performing its activities and in relations with all its colleagues.
Topics of common relevance
On the following page, we can summarize all topics of primary interest common with our stakeholders. Material issues are always rationalized and updated, considering Italpreziosi's evolution and the context in which it operates.
For this reason, new parameters were inserted within the macro-areas.
1. Creating value for our stakeholders
2. Protection of the environment in which we live and work
3. Constant appreciation of our people
4. Transparency and sustainability in our supply chain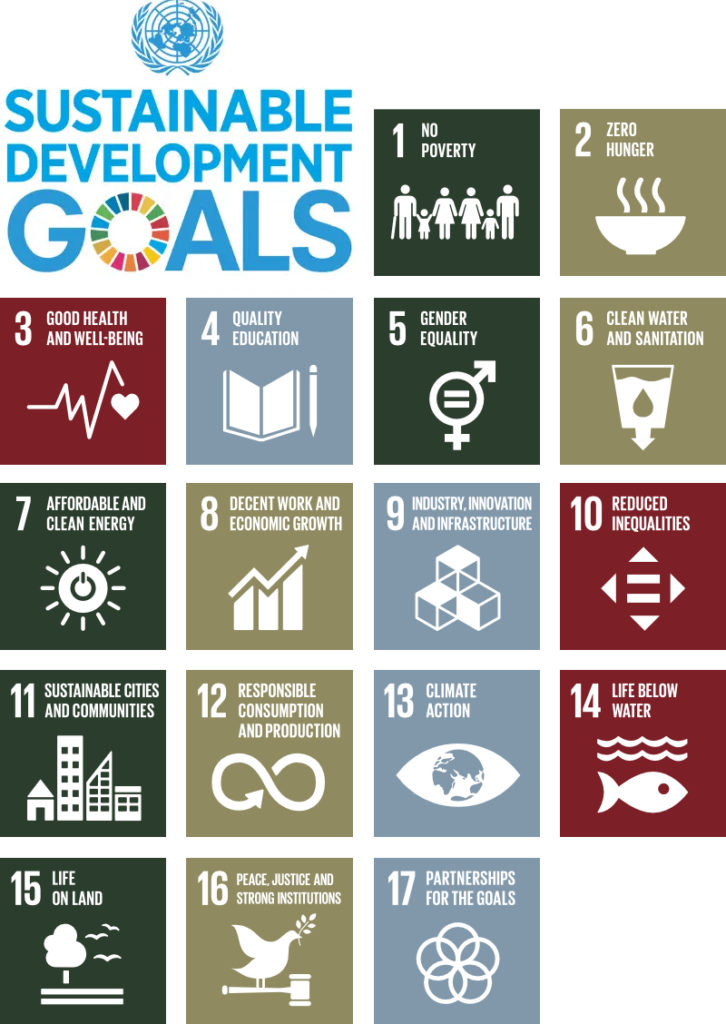 Stakeholders & Italpreziosi
There are specific indicators with regard to important issues, such as gender equality, zero tolerance against discrimination of any kind, sustainable transport. These indicators are highly relevant, confirming these issues' importance to our stakeholders, aligned with ours.
As indicated in the paragraph dedicated to Materiality Assessment, every year we send and share the anonymous survey to all our stakeholders. Through this, they indicate their recognition of the importance of social, environmental and economic aspects that we have identified.
Compared to the previous year, we have seen a substantial alignment with regard to the importance of issues dear to us and our stakeholders. This is a fundamental aspect because it confirms awareness and centrality on the crucial issue of sustainability in various fields of application, from social to environment. The indicators that saw the greatest increase in relevance for our stakeholders for this year were: the fight against child and forced labor; health and safety; working conditions; corruption control; ethics and integrity.
Economic value generated and distributed
Support and integration of local suppliers
Activities involving enhancement of human rights
Fight against child labor
Fight against forced labor
Zero tolerance against discrimination
Anti-competitive attitude
Non-compliance with local laws
Sustainable product transport
Main activities involving our stakeholders
Periodic meetings
Shareholders' meeting
Sustainability report
Annual report
Information chain: website dedicated to training on responsible sourcing, due diligence and sustainability
National and international institutions and authorities
Meetings with local, national and international political and institutional representatives on sector issues
Periodic communications
Constant collaboration
Visits to our headquarters
Information chain: website dedicated to training on responsible sourcing, due diligence and sustainability
Voluntary organizations and trade associations
Support, membership and participation in lbma, rjc, rmi, ipmi, un global compact, eiti, wgc
Collaborations and partnerships in multi-stakeholder projects, for implementation of sustainability projects
Participation in round tables on industry topics
Periodic communications
Events, conferences, seminars and training initiatives on sustainability issues: creation of guidelines and sharing of best practices
Constant collaboration
Company visits
Sustainability report
Information chain: website dedicated to training on responsible sourcing, due diligence and sustainability
Meetings organized by industry associations
Visits and communications
Collaborations in projects and round tables for creation of a more sustainable supply chain
Sustainability report
Information chain: website dedicated to training on responsible sourcing, due diligence and sustainability
Monthly meetings with the ceo and department managers
Due diligence commission
Sustainability commission
Supervision and application of sustainability and business strategy
Sustainability report
Annual report
Universities and institutes
Scientific research support with universities
Support for local sector training courses
Meetings between our ceo and local training institutions
Social network and website
Information chain: website dedicated to training on responsible sourcing, due diligence and sustainability
Periodic meetings
Sustainability report
Annual report
Collaborations on security
Environmental impact
Regular safety exercises
Sustainability report
Periodic communications
Support for local and national initiatives and events in various fields
Sustainability report
Social network and website
Business communications
Periodic approval poll
Due diligence process on boarding
Relationships and comparisons through industry association
Sustainability report
Social network and website
Visits to our headquarters
Visits to our customers and suppliers
Clear and timely, up-to-date communication
Collaboration for better sustainability in the supply chain
Code of ethics and supply chain policy
Customer and supplier service
Information chain: website dedicated to training on responsible sourcing, due diligence and sustainability
Internal communication initiatives dedicated to health and safety issues for managing the covid-19 emergency, such as newsletters, training sessions
Periodic climate work survey
Refresher and educational training
Coordination meeting between various departments
Periodic corporate events for team building and healthy outdoor activities
Sustainability report
Social network and website
Code of ethics
Welfare system
Digital bulletin board
Press relations office
Social network and website
Sustainability report
Information chain: website dedicated to training on responsible sourcing, due diligence and sustainability