1984
Company foundation
1996
Launch of www.italpreziosi.it
One of the first international sites to transmit the prices of precious metals free of charge and in real time.
2008
Foundation of Goldlake IP
2010
Inauguration of the new headquarters in Arezzo
2011
Member of the International Precious Metals Institute (IPMI)
2012
Inauguration of the new refining plant
High technology with near zero environmental impact
Inauguration of Italplatform
The first investment platform service for gold through the banking channel to facilitate the trading of bars and coins between private and institutional investors.
2013
Acquisition of Cortez Gold Corp.
Acquisition of shares in Cortez Gold Corp.
RJC certification
Obtaining Code of Practices certification
2015
Italpreziosi joins the Starcore International group
Acquisition of Cortez Gold Corp.
2017
RJC certification
Obtaining Chain of Custody certification
2018
LBMA certification
Obtaining of the Good Delivery certification
Sandspring Resources LTD
Acquisition of shares of Sandspring Resources LTD
Mintata Sas
Acquisition of shares of Mintata Sas
2019 PlanetGold
Italpreziosi SPA joins the planetGOLD Program, implemented with UNDP, UNEP, UNIDO together with individuals, governments and associations of civil society
Caldas Gold Corp.
Acquisition of shares in Caldas Gold Corp.
Trasformazione di Sandspring Resources LTD in Gold X Mining Corp
2020
Goldlake IP
100% acquisition of Goldlake IP
Italpreziosi works and collaborates with stakeholders in more than 25 countries around the world and owns stakes in various companies active in the precious metals chain.
Here are some of the main holdings:
Starcore International Mines Ltd is a Canadian mining exploration, development and production company. Its main property is the San Martin mine, which includes mining concessions covering an area of over 12,000 hectares located in Queretaro, Mexico. The company holds mining concessions that have not yet been exploited or capitalized.
GoldX Mining Corp is a mining company listed in Canada at TSX – Toronto, it owns some mining concessions in Central and South America. In particular, in British Guiana, it is developing what is now considered one of the largest gold mining projects in South America.
Company listed on TSX – Toronto, active in gold mining in Colombia. The company has acquired part of the mining concessions of Gran Colombia Gold Corp (Marmato) with prospects for a significant expansion of the mining phase, which is currently in place.
Colombian mining company developing a responsible alluvial gold mining project.
Goldlake IP is a company that has been one of the first in the world since 2008 to carry out a project of traceability of the supply chain, from mining, to refining and subsequent exclusive sale to Cartier of ethical gold, in compliance with high standards of environmental protection, investing in social and integration with local communities, which manages to combine profit and innovation, respect for mankind and the ecosystem.
Recovery, analysis and refining of precious metals
We use the most advanced refining techniques to recover gold and silver, and other precious metals at the highest levels of purity. The standards achieved and maintained throughout the entire process are verified by LBMA's Good Delivery certification.
Realization of gold and silver products for banks and industry
Using the latest generation of technologically advanced machinery and internally optimizing all processes, the company creates gold bars and ingots with Good Delivery certification and pure silver in grains or bars.
Precious metals online trading support services
We offer a full range of services related to the precious metals market and quote spot or forward prices of gold, silver, platinum and palladium in major currencies every day. We have developed a digital platform for the intermediation of physical metal: Italplatform. Through this system, all our customers and suppliers have access to international markets and can set the price in real time or at fixing and placing orders.
Sale of investment gold in the retail market
Through our Precious Metals Sales department, it markets both coins and its own production of Good Delivery bars, all products with a guarantee certificate. In addition, we have also launched the PAC Tesoro physical gold investment service, aimed at all clients interested in diversifying their portfolio on a regular basis.
Logistics, transport and storage
We provide our customers and suppliers with efficient, insured, and fast transport solutions for the industrial, banking and private sectors. We work exclusively with leading international couriers who comply with the OECD Due Diligence guidance for Responsible Supply Chain. In addition to logistics and transport services, our counterparties have the possibility of investing in investment gold, without physically handling the products, opting to insert them directly into the insured warehouse of Italdeposito.
Certifications and accreditations
Responsible jewellery council (rjc)
We are members of the Responsible Jewelery Council, RJC (the association that brings together over 400 of the most important companies in the world representing the entire gold supply chain, from mines to large jewelery producers such as Cartier, Bulgari, Tiffany etc.), of which Ivana Ciabatti was a member of the Board of Directors. In 2013 Italpreziosi received the voluntary certification of the Code of Practice CoP and the "Provenance Claim" certification, and in 2017 the certification of the Chain of Custody CoC.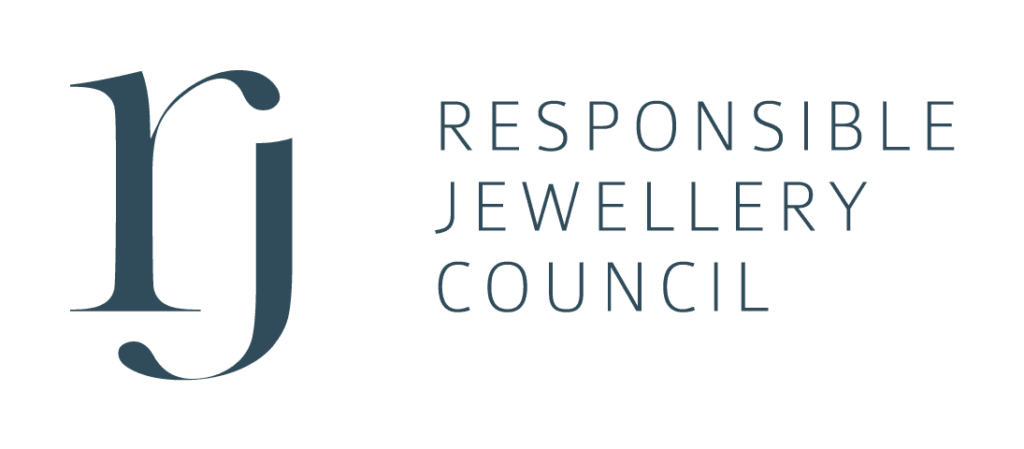 London bullion market association (lbma)
On 1st September 2008, we became Associate Member of the London Bullion Market Association (LBMA). Since 2018 we have received the Good Delivery certification. LBMA is the London-based association representing the world's largest over-the-counter (OTC) market for physical gold and silver trading. The Association brings together most of the central banks, producers, refineries, producers and traders, regulating various sectors, including the setting of refining standards, trade documentation and promoting best business practices.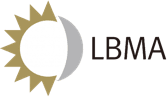 Italpreziosi is a Professional Gold Operator registered with the Bank of Italy under no. 5000120, in compliance with Italian Laws and in particular with Law 7/2000 which has also allowed, among others, the trade between private individuals in investment gold.