Transparency and sustainability
For Italpreziosi, responsible sourcing means guaranteeing TRACEABILITY AND TRANSPARENCY, fundamental elements for our business.
Strict internal due diligence procedures ensure continuous control of the precious metals supply chain.
In addition to following the main international and national regulations, Italpreziosi adheres to voluntary standards, demonstrated through its certifications. These certifications are issued by associations that represent an important discussion table to address crucial issues affecting the entire precious metals supply chain, from their extraction to their use in finished products.
Traceability and transparency are elements fundamental to our business
Voluntary reference standards originate from:
Strong governance for compliance
The solid management structure was designed to meet the highest standards of compliance for national and international laws and regulations, as well as the standards that we follow voluntarily.
The goal is to work proactively to create a more sustainable, responsible and equitable supply chain with respect to each actor that is part of it. The internal management system is represented by Senior Management, the Compliance Officer and the Compliance Analyst, as follows: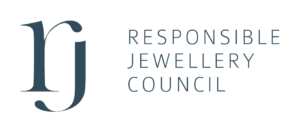 Responsible jewellery council
The association brings together more than 1400 companies from around the world that represent the entire gold supply chain, from mines to major jewelry manufacturers such as Cartier, Bulgari, Tiffany, etc. Ivana Ciabatti was also a member of the Board of Directors. In 2013 Italpreziosi received the Code of Practices (CoP) certification and "Provenance Claim" certification and in 2017 the Chain of Custody (CoC) certification.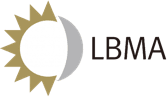 London bullion market association
On September 1, 2008, Italpreziosi became an Associate Shareholder of the LBMA. It has been a certified 'Good Delivery' refinery since 2018. In the world, only 69 refineries are certified. The association sets standards for production of gold bars, promoting best business practices. LBMA represents the reference standard for the global OTC precious metals markets.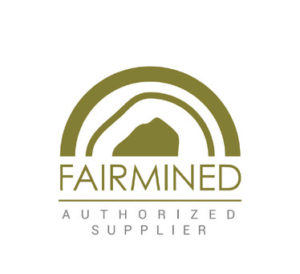 We are certified as a 'Fairmined Supplier.' We participate in projects in collaboration with international organizations and industry associations to improve the conditions of artisanal miners' small communities while respecting the environment in various countries around the world. The gold produced by these projects is Fairmined certified. With your purchase, you contribute to small mining communities' socio-economic development and environmental protection.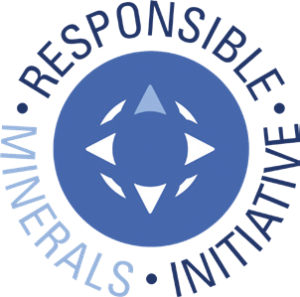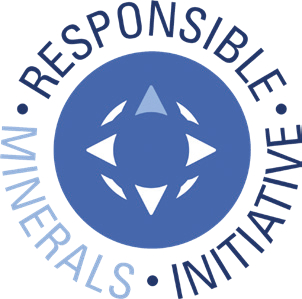 Responsible mineral initiative
In addition to being part of their list of certified refinements worldwide, we are members of the Responsible Mineral Initiative (RMI). Founded in 2008 by members of the Responsible Business Alliance and the Global e-Sustainability Initiative, the Responsible Minerals Initiative has become one of companies' most used and respected resources in various sectors that work in responsible mineral supply chains.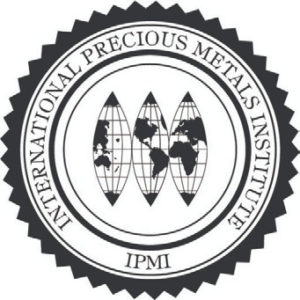 International precious metals institute
Italpreziosi is a member of IPMI, the International Precious Metals Institute, the largest association focused on precious metals in world. IPMI is an international association of producers, refiners, manufacturers, scientists, users, financial institutions, traders, private and public sector groups, formed to provide a forum for the exchange of information and technology.

Watch & jewellery initiative 2030 (wji2030)
Since 2022, Italpreziosi was a member of the Watch & Jewellery Initiative 2030, a project launched by Kering and Cartier, and aimed at Watch and Jewelry industry members, based on three shared objectives: building a climate resilience plan, preserving natural resources and encouraging inclusiveness.
State of the art digitalization and sustainable activism
Chain of Information is the website that we created in 2019 for our suppliers, so that they could access content related to standards and regulations fundamental to us, specifically:
During 2022, we worked to improve the portal and extended its access to all our stakeholders at the beginning of 2023, to increasingly contribute, through training, to a more responsible, transparent and sustainable supply chain.
The portal is now public and available here: chainofinformation.italpreziosi.it
On each page you can identify multimedia content and clear explanations, able to guide our counterparts and stakeholders in implementation of fundamental standards for us. All this is done simply and guaranteeing availability and support from the Italpreziosi Compliance & Sustainability team. The Company has therefore decided to fully invest our internal resources to actively support the creation of a more sustainable supply chain, based on the principles of collaboration and transparency.
This initiative belongs to Italpreziosi's long-term sustainable strategy, which aims to create a supply chain that is increasingly aware and committed to sustainability as an added value. We want to continue to grow with our colleagues and stakeholders, consolidating our long-term relationships with vision and responsibility.
That is not all; if a potential counterpart is not aligned with our standards, although we do not open an account, we invite them to access Chain of Information, accompanying this communication with targeted recommendations, to give them the opportunity to integrate those deficiencies detected. In doing so, we try to create more awareness of the concepts of current regulations with the most innovative sector standards to improve the supply chain and access to more appropriate professional training.
The purpose of training is therefore to create an opportunity for constant and progressive growth.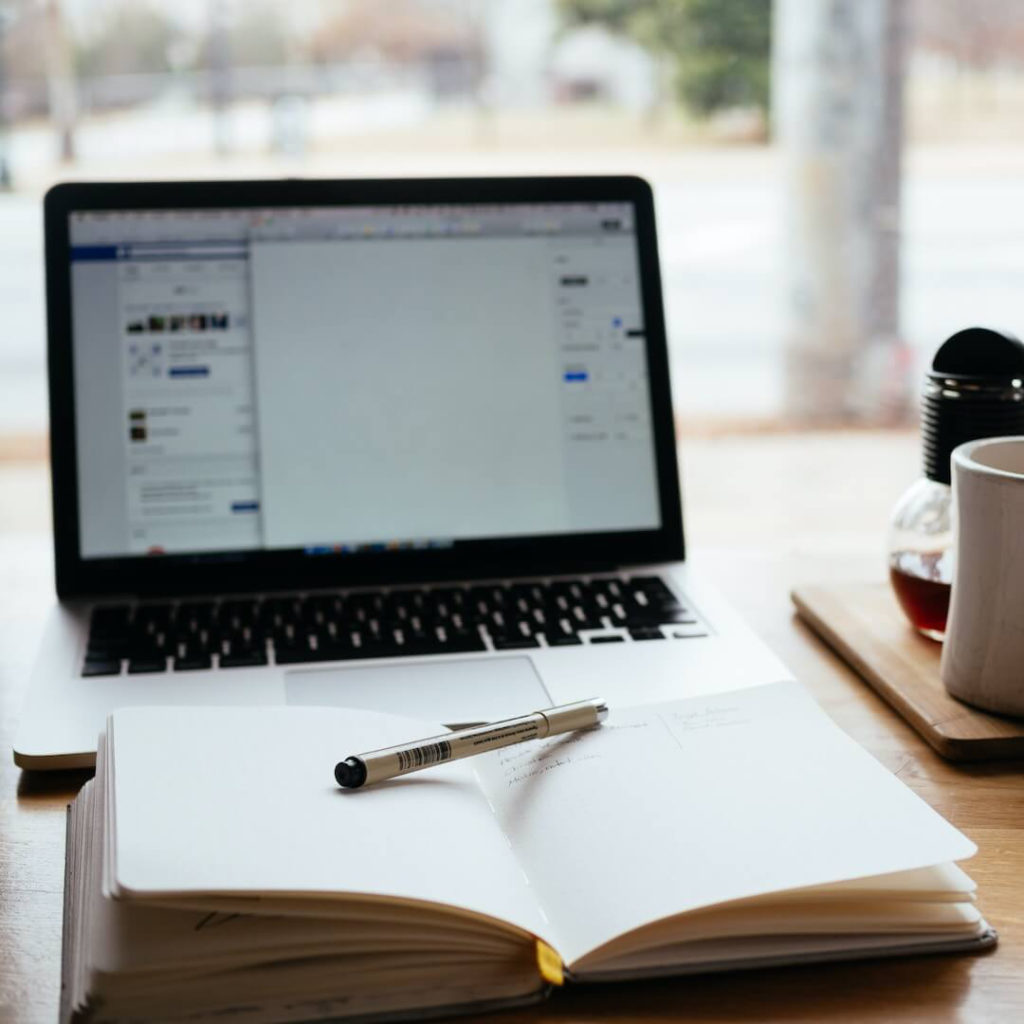 ""Through the usability of the Chain of Information site by all stakeholders, we want to confirm once again our willingness to activate a constant, transparent and long-term information flow, so that through the implementation of these principles, greater transparency can be stimulated in supply chain, with the aim of pursuing responsible commitment both inside and outside the corporate reality."
The words of Ivana Ciabatti, CEO and Chairperson of the Italpreziosi Board of Directors
Internal intelligence: index of high risk countries
Italpreziosi also produces an annual "Index of High Risk Countries," based on various criteria, such as: Governance, Security, AntiMoney Laundering, Corruption, Environment and Human Rights. The sources used are always international organizations, private compliance firms, government databases and regulations, and NGO reports. Since 2022, in addition to a qualitative approach, we adopted a quantitative approach with numerical measurement of risk and rankings for each criterion developed. Italpreziosi also produces a "Country Card" for each country with all the direct connections to the main Government Authorities of reference, National Land Registries, Mining Agencies, National Laws, Environmental Laws and Commitments of the country in mining sector, the list of World Heritage sites in country and the commitment to the Minamata Convention, for an updated overview and to make the due diligence process even more efficient and consistent. To support our due diligence process, we also have intelligence programs to analyze counterparty risk, such as Worldcheck by Refinitiv, Dun & Bradstreet and Telemaco (for Italian colleagues).
Fair working conditions, the prohibition of child labor, gender equality, respect for human rights and environmental impact are the fundamental basis of our due diligence processes, expressed in our policies. Our policies therefore represent a fundamental document for every commercial relationship, and we ask each other party to sign them, so that they are morally committed to our same values of respect for environment, human rights and communities.
Every stakeholder must therefore work actively in line with our policies. Our own staff is constantly updated on internal compliance procedures, which are progressive and aim to continuously improve in line with industry standards. Collaboration between the various departments is constantly valued as a fundamental tool to ensure continuous monitoring of every potential and already active counterpart.
Our awareness of all our counterparts is also constant in adhering to and applying the same standards we follow, to contribute to the creation of greater awareness of the possibilities we have to concretely improve our supply chain.
For real change, you need to be proactive.
The keyword is Engagement
Gender equality in the supply chain
Commitment to development of a due diligence process with a focus on gender equality
In 2020, we signed the "OECD Stakeholder Statement on Implementing Gender-Responsive Due Diligence and ensuring the human rights of women in Mineral Supply Chains," through Women's Rights and Mining (WRM).


The goal is to create more awareness about gender equality through:
Request for information related to women (number and role) within the companies with which we work both upstream and downstream
Participation of working groups and projects developed in the supply chain that also include the support of female miners from small communities, in partnership with actors from the public and private sectors
Raising awareness of the topic through training and information campaigns and initiatives in supply chain
In 2021, we started to progressively collect data regarding women's role in our supply chain, and in 2022 we were able to collect data from 30% of our counterparts.
ITALY: 22.70% of the counterparts analyzed: 52.78% women present in supply chain
ABROAD: 45% of the counterparts analyzed: 25.62% women present in supply chain
The role of women in our supply chain
In 2020, we were invited to share our commitment to gender equality at the event organized by UN Women and the Chilean Ministry of Energy. We are always happy to share our commitment to inspire and encourage other companies to follow the same path. Transparency and collaboration are key points. To learn more, you can review the event recording here:
Altogether, WOMEN REPRESENT
of our supply chain's human resources
Women driving sustainability in mining
In 2022, with IEG (Italian Exhibition Group), we organized an event for the 2023 Vicenzaoro fair, the main international event dedicated to the goldsmithery and jewelry sector, to deepen women's crucial role in the mining industry's sustainability sector.
CEO Ivana Ciabatti presented the panel, Women Driving Sustainability in Mining, in which leading figures from the international goldsmith scene took part. Issues concerning the positive experience of women who work in sustainability in the mining sector were addressed. The aim was to increase awareness of the sector's best ESG practices and women's crucial contribution to this sustainable path.
"The Women Driving Sustainability in Mining" talk will be an opportunity to better understand sustainability in the mining sector and the crucial role that women are playing in this sustainable path, inspiring the jewelry industry and future generations. The round table will also make it possible to make mining processes and women's empowerment in sector known in greater dept"
The words of Ivana Ciabatti, CEO of Italpreziosi,
upon presentation of the event
The panel discussed four Sustainable Development Goals of the UN's 2030 Agenda:
Participation in sustainable projects
Transparency and collaboration
It is essential for us to collaborate with all the stakeholders in our supply chain, both upstream and downstream, as well as public authorities, industry associations, our competitors to create a concrete positive impact on the industry by joining forces.
Every year we participate in industry events to share our experiences, as well as round tables where, through dialogue, we seek solutions to risks related to the supply chain.
In 2021 we were invited as speakers to the organized panel:
– during the Organization for Economic Cooperation and Development (OECD) forum regarding the Women's Rights and Mining (WRM) initiative that we signed in 2020, or the "OECD Stakeholder Declaration on implementing gender responsive due diligence and the guarantee of women's human rights in mining supply chains"
– by the Federal Ministry for Economic Cooperation and Development (BMZ) of Germany and by the Responsible Mineral Initiative (RMI) on the entry into force of the EU Regulation on Conflict Minerals EUCMRR. The event was dedicated to how Due Diligence can undermine the human rights of vulnerable groups in precious metals supply chain and the importance of engagement and proactivity in supporting their counterparts in the supply chain.
In 2019, we joined the planetGOLD project's Program Advisory Group (PAG). The project involves multi-stakeholders, including international organizations such as OECD, UNDP, UNEP, UNIDO, specialized associations, private and public sectors, governments and authorities. The project involves eight countries with a high percentage of artisanal miners who, in many cases, due to misinformation and lack of support, process gold with chemicals such as mercury that are extremely dangerous for their health and the environment that surrounds them. In line with the Minamata Convention, the project aims to train and help these communities avoid mercury use, replacing it with better techniques. Additionally, formalization processes will also be supported, which will allow accessing the legal market and improving living conditions.