Welcome to our Sustainability Report. The purpose of the digitization of the Report was not only to facilitate the reading of the data in a more interactive way, but also to allow a constant updating of the data, and to reduce by 80% the paper that would have been dedicated to printing it. This Sustainability Report therefore not only represents a symbol of constant transparency, but also a more eco-sustainable response to unnecessary paper printing.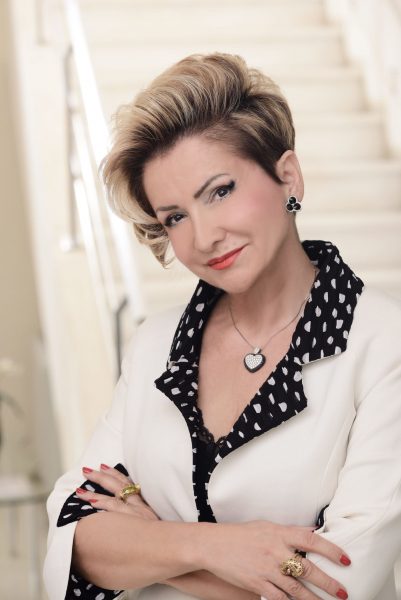 Italpreziosi presents the sustainability report, following a hard
and difficult year for the whole industry and the national and
international community. 2020 was a year characterized by the
health emergency from COVID-19, an unpredictable event that
changed and influenced our lives with strong repercussions on
the social, economic and financial system.
To protect the health of our collaborators, we promptly responded
to deal with the health emergency, adopting all the necessary
control and prevention measures, creating a special crisis unit to
address the issue.
There have been many challenges, and we have continued on our
path of sustainability even more, because it is in dark moments
that more courage and more investments are needed to create
new possibilities, and above all positivity.
In a year where 70% of the people who lost their jobs were
women, we have hired them. In a year where social well-being
has declined, we have supported initiatives to combat it both
inside and outside the company.
Always, and especially in times of crisis such as that of 2020, I
have made the sustainable path and humanistic capitalism
the guide of my journey as an entrepreneur. With our sustainable
path we want to promote a more equitable and harmonious
future, respectful of the environment, of the planet's
resources, of human dignity by enhancing education, training
and awareness. I believe that sustainability is a social pact with
future generations as with this path, in our small way, we want to
meet the needs of the present generation without compromising
the ability of future generations to meet their own needs.
Talking about ethical gold represents a very dear topic for me and I would like to remind you that through GoldLake IP, already in 2007, we were among the first in the world to address these issues and above all to put them into practice with a total traceability
of gold from extraction. to the jewel, concluding an exclusive
supply contract with Cartier. Ethics represents a way of acting, a concrete action in everyday reality, ethics is a word often used inappropriately because it is much easier to pronounce it than to put it into practice.
My childhood and the farming world where I was born contributed to shape this vision, the great values that my parents passed on to me, ranging from commitment to life, respect for others and everything around us
True values that represent my wealth and that will never make me feel alone and on these foundations "my human capitalism" was born with man at the center trying to give it economic and moral dignity. At the same time I try to promote these practices so that more people become aware of them. We always place the person at the center of our work, guaranteeing the excellence of the services we offer to our customers and suppliers, maintaining particular attention to dialogue with the communities in which we are present, aware that the true value of our work lies in the level of improvement of the quality of life that we are able to bring to them.
Partnerships and activities with international institutions continued, aimed both at traceability and at improving the life of some gold mining communities, with the aim of bringing small miners out of illegality, guaranteeing them gain, training and safe and dignified existence. Thanks to our constant innovation, professionalism, and great sustainable commitment, Italpreziosi is increasingly a trusted and important partner in the world of precious metals.
We are a company that has made excellence its creed and that has built its success on excellence thanks to qualified professionals who find in Italpreziosi the opportunity to express their skills and have their merits recognized.
This report describes how we operate in an increasingly complex global context and how integrity towards responsible rules and behavior represents our path for conducting our business because the above is inherent in our DNA, not only to support our reputation but also to strengthen competitiveness and be considered a partner you can rely on. Much has been done and much more to do, but challenges are part of our history and with a lot of determination and passion we contribute to building a better future every day.
I cannot fail to thank each of our collaborators for having embraced the culture of sustainability thanks to their commitment, determination, humility, passion and responsibility that have implemented our path, confident that all together we contribute in some way to improvement, even if small, of the economic and moral conditions of the human being.
I have always imagined of making profit, but with ethics, dignity, morality and lots of energy
Enjoy the reading.
Ivana Ciabatti,
President of the Board of Directors and CEO of Italpreziosi
For over 38 years our mission has been to be a point of reference for our stakeholders within the precious metals supply chain, offering excellence, quality, safety, innovation and reliability.
By our stakeholders we mean: employees, local communities, customers, suppliers, institutions, partners, organizations, companies, associations and competitors. We want to continue to create value with products and services of the highest quality and reliability, with the aim of contributing to a better precious metals industry, for everyone. In fact, it is important for us to enhance every part of the supply chain, from the miner, to the supplier, to our people, to the final customer, and more: for us, the environment, biodiversity, water and climate also represent fundamental actors and must be preserved and valued not only for us, but above all for future generations.
For this reason, we work day by day to continue to be a reference company in the trading, recovery and refining of precious metals, strengthening our position and international competitiveness through integration, cooperation and acquisition processes. Synergy with our stakeholders is and will be essential to advance our sustainable agenda.
Our standards and policies are in line with the United Nations 2030 Agenda, on the Sustainable Development Goals (SDGs), which have always characterized our business, and today more than ever. We dialogue and collaborate with our counterparts to share and enhance the standards that we voluntarily follow and that we are convinced can change the trend of the industry by making it even more responsible. This will be possible only through sincere collaboration and transparent information, which will allow the increase of best practices.
Our Sustainability Report is based on the Global Reporting Initiative (GRI), Core version, and is in line with the United Nations Global Compact and the SDGs. The goal is to show the progress we have made to date and outline our goals for the next few years, with a view to constant improvement.
The sustainable development goals
Global goals for sustainable development
The United Nations 2030 Agenda for Sustainable Development, presented in September 2015, identifies the 17 Sustainable Development Goals (SdGs)
which represent common goals of sustainable development on the complex social challenges of today and are a reference for the activities of ISPRA.
Italpreziosi works and collaborates with stakeholders in more than 25 countries around the world and owns
stakes in various companies active in the precious metals chain.
For over 38 years our mission has been to be the reference point for our customers within the precious metals supply chain, offering excellence, quality, safety, innovation and reliability.
Creation of value for our stakeholders
The creation of value for our stakeholders and shareholders represents an important factor for our business.
Protection of the environment in which we live and operate
Describes the challenge that Italpreziosi has been undertaking for more than three decades. The environment represents one of the most fundamental aspects in shaping our activities in the places where we live and operate.
Constant enhancement of our people
For us, making economic and human value coexist in all our activities has always been a fundamental factor. Our people are therefore our strength and represent a crucial asset in our business
Transparency and sustainability in our supply chain
For Italpreziosi responsible sourcing means guaranteeing traceability and transparency, elements fundamental for our business. Strict internal due diligence procedures ensure continuous control of the precious metals supply chain.
Continue to create added value for our shareholders and stakeholders, supporting local development, where we operate and live
This Sustainability Report represents a big step for Italpreziosi, which has always silently operated in the most sustainable way by supporting its stakeholders.